Maintenance Agreement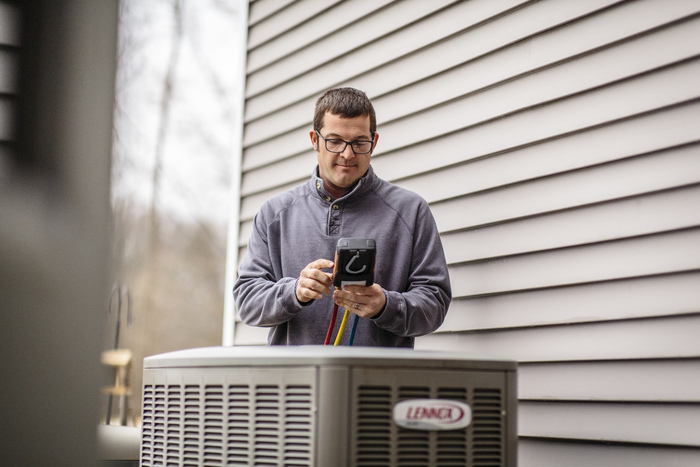 Priority Customer Maintenance Agreement (PCMA)
As your Heating and Cooling equipment ages, the more valuable a maintenance program becomes. The savings from one major repair could save you more than the service agreement itself. Regular service of your equipment is like changing the oil in your vehicle. You can save thousands in energy costs and future repairs, as well as extend the life of your HVAC equipment.
Top Priority Status
You are a Priority Customer Maintenance Agreement member. That means when you need service, you get it NOW - no lengthy waiting when your system is out of order. Our service is available 24 hours per day, every day of the week.
Longer Equipment Life
With the special care you receive as a Priority Customer Maintenance Agreement member, your heating and cooling equipment will last longer and run more efficiently.
Energy Savings
The money you'll save by maintaining your equipment in top running order by being a Priority Customer Maintenance Agreement member will add up to big savings on your heating and cooling costs.
Fulfillment of Warranty Requirements
If your HVAC components are under warranty, you should know that most manufacturers require evidence of annual maintenance to pay a claim. An investment in regular maintenance is essentially giving you an insurance policy. If something malfunctions that is covered under warranty, you'll be able to file your claim with more confidence and ease with evidence of annual maintenance.
Priority Customer Maintenance Agreement (PCMA)
One Year Contract
BENEFITS
Two Planned Precision Tune-ups (Heating in the fall and Cooling in the Spring)
10% Discount on Repairs
24 Hour Emergency Service
Lower Utility Bills
Extended System Life
Increased Safety
Fewer Furnace and A/C problems
Reduced Emissions
Priority Customer Status
PRECISION TUNE-UP PROCEDURES INCLUDE:
1-inch Pleated Filter
Clean and adjust burner assembly
Clean ignition assembly
Examine heat exchanger
Monitor flue draft
Monitor refrigerant pressure
Test starting capabilities
Clean & adjust blower components
Tighten electrical connections
Measure volts/amps
Lubricate all moving parts
Adjust thermostat calibration
Clean evaporator coil, if accessible
Clean condenser coil
Clean condensate drains
Measure temperature difference
Adjust gas pressure
Adjust pilot
Monitor a/c and heating cycles
OHM H.S.I. (testing hot surface igniter)

Payment = Enrollment