Commercial HVAC
We understand the need for your business to provide a comfortable indoor environment for your employees and your customers. We can provide systems, services and solutions which will deliver substantial savings in HVAC utility costs for your business. Eric Dale Heating and Air Conditioning has been providing commercial installations of the newest and most energy efficient HVAC systems available, routine maintenance of HVAC systems, and fast expert HVAC repair since 2005.
Eric Dale Heating and Air Conditioning performs routine maintenance, repairs and new installations of HVAC and VRF systems custom tailored to your needs and budget requirements. Eric Dale Heating and Air Conditioning services commercial: furnaces, boilers and air conditioning units. Eric Dale Heating and Air Conditioning also services and installs packaged units, rooftop units and repairs all brands and makes of commercial heating and air conditioning equipment.
Commercial Services:
Duct Systems and Modifications
Ductless Air Conditioning Split Systems (VRF)
All-in-One Solution Packaged Systems
Complete seasonal inspections of HVAC systems
24/7 Repair Service
Temperature/Humidity Control
Indoor Air Quality
HVAC Sales, Repair, Installation
Rooftop Units
HVAC
Boilers
Refrigeration
From small kitchens to restaurants, from reach-ins to walk-ins, and everything in between. Eric Dale Heating and Air Conditioning can service and/or install a refrigeration system to meet any need or budget.
Refrigeration Service and Installation
Reach-In Refrigerators
Reach-In Freezers
Walk-In Coolers
Walk-In Freezers
Ice Machines
Bar Coolers
Merchandisers
Prep Tables
Beer Caves
Cold Storage Warehouses
Variable Refrigerant flow (VRF)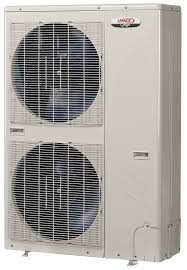 VRF is an air-conditioning system that delivers just the right amount of heating and cooling to every space, using the bare minimum of energy. The VRF systems can simultaneously heat and cool separate spaces (zones) in the same building. The VRF systems provide vast energy savings due to being ductless and using a variable speed compressor which only supplies the comfort level needed to each zone. VRF systems can provide more building design flexibility, which results in more usable space. VRF heating and air conditioning is the best solution for medium to large applications, including hotels, retail spaces, larger offices, data centers and mixed-use buildings. VRF systems are extremely efficient, easy to control, and reliable, capable of meeting small to larger building's full heating and cooling needs.